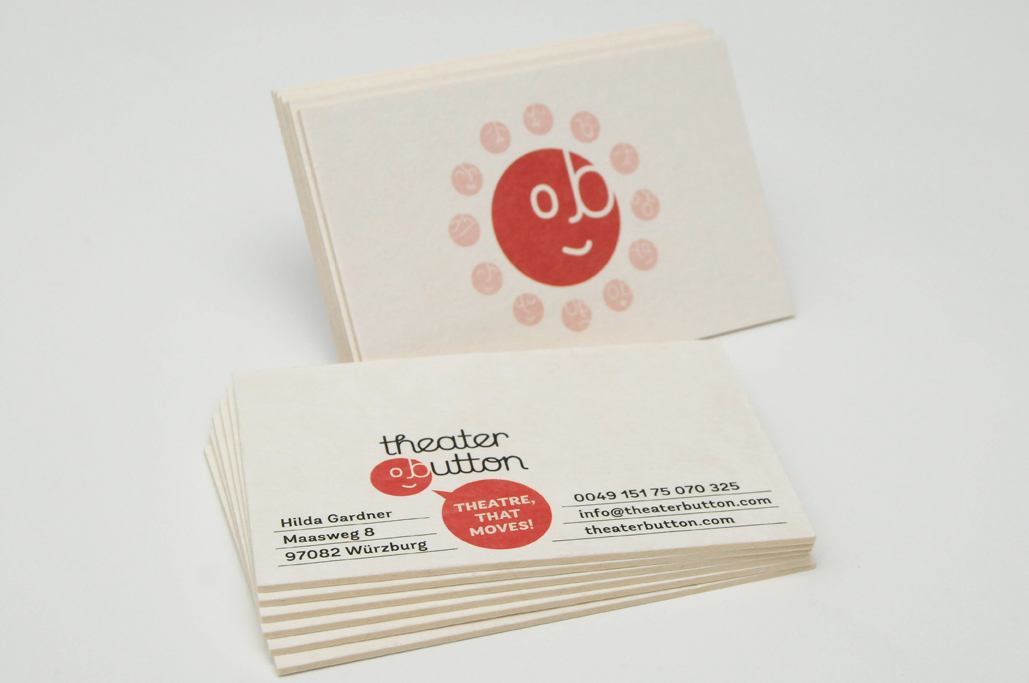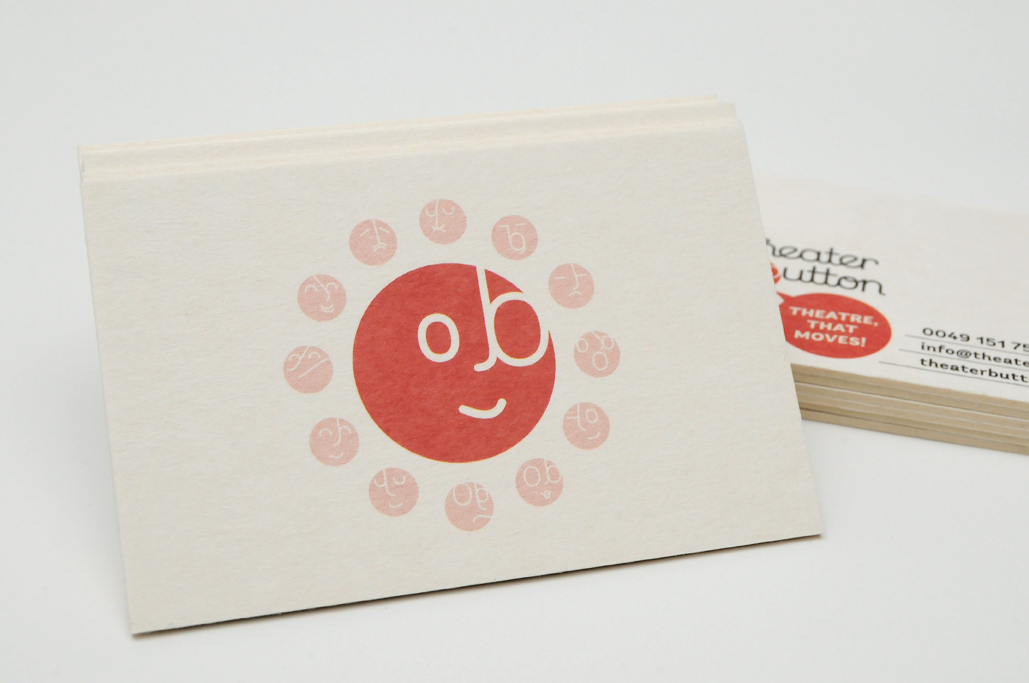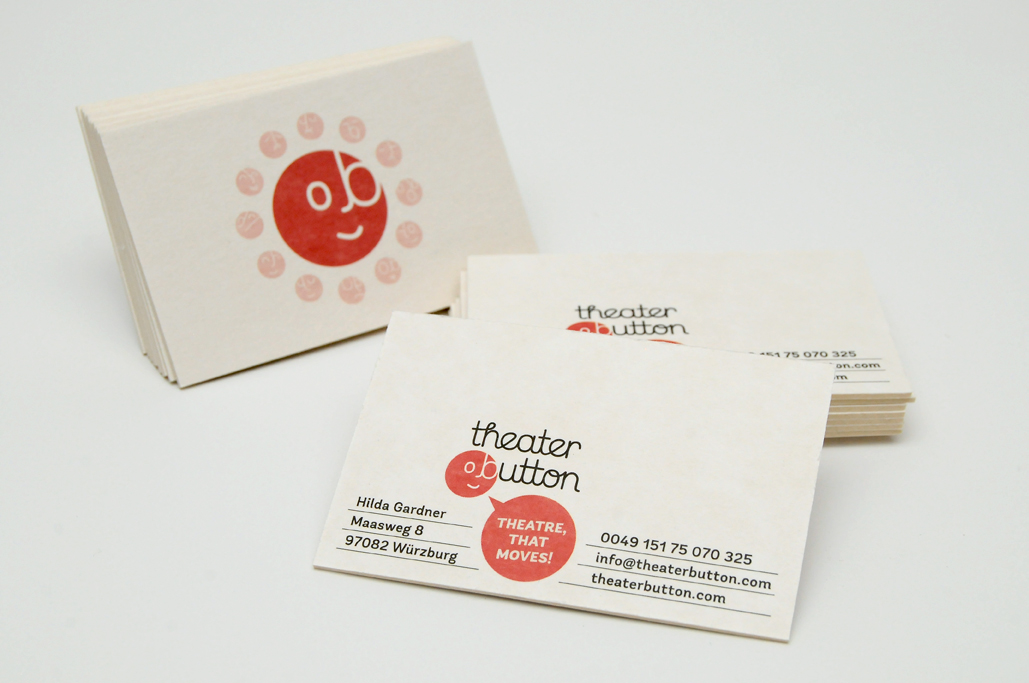 Theater Button — Branding
      Theater Button is the theatre-concept of Hilda Gardner, which is based on the idea of "mobile theatre". Gardner,  skilled in London-based Desmond-Jones-School of Mime- and Physical Theatre, develops her shows with no fixed team or stage; instead of that, you can book her respectively the actual show. Beside her own performance as an actress she's also responsible for composition and directing depending on the show. After 20 years of living and playing in London and many engagements later she's now back in Germany developing shows especially for children and teenagers.
      Kapuze now gave her a completely new graphic look. Based on the idea of pin-buttons there was created a lettering including an icon (button). That button – the "b" of the name "button" including – is made in a way, that new arrangements respectively splitting of single outlines cause a wide range of facial expression and visualize the idea of so-called "physical theatre" consequently, what means high relevance to her shows.