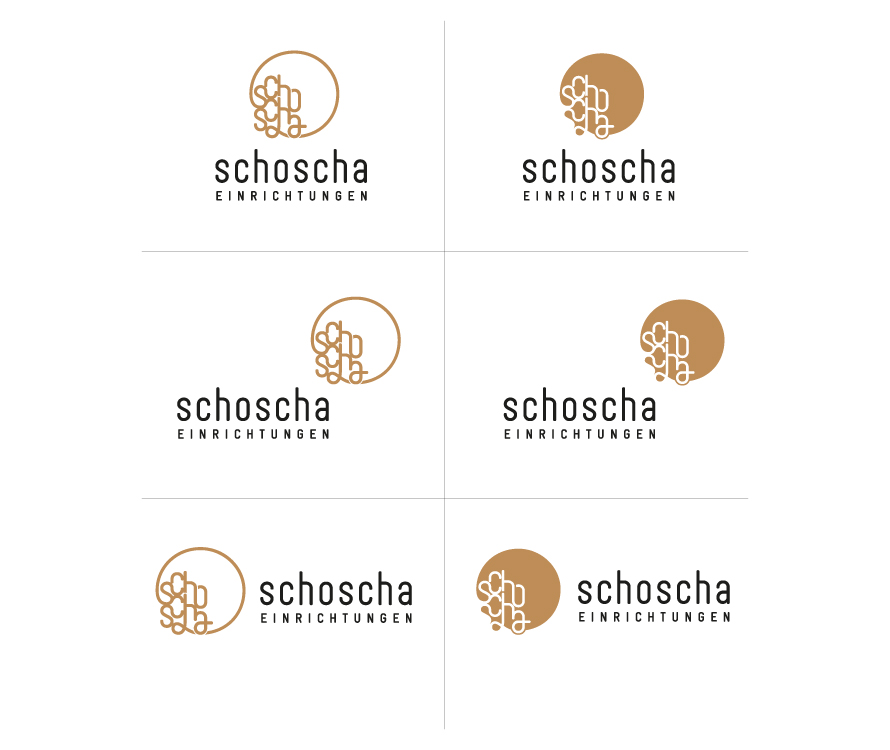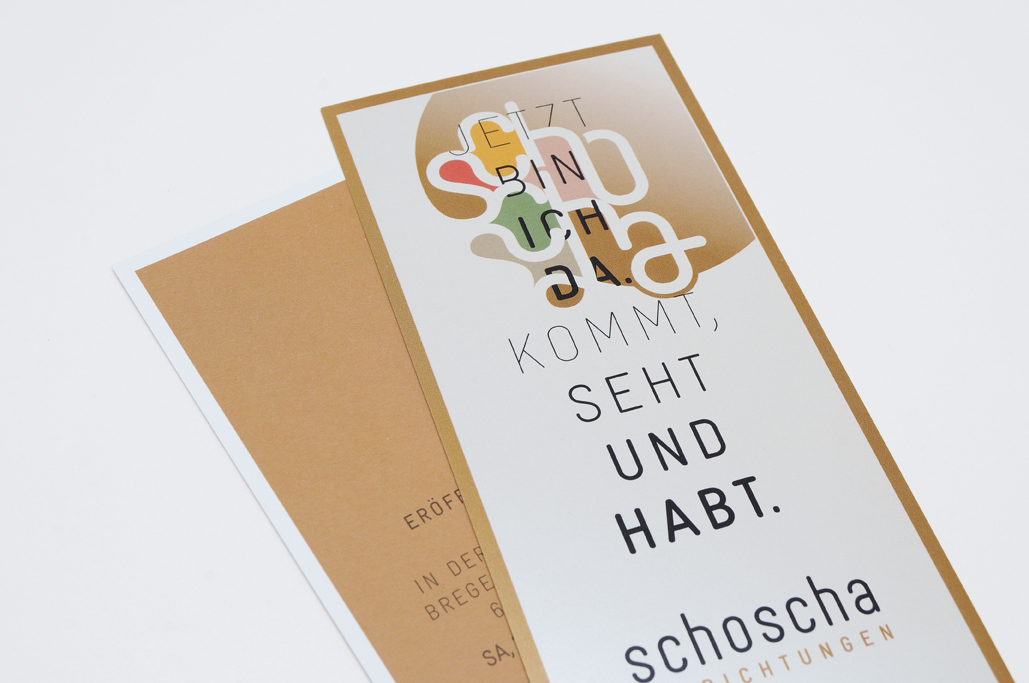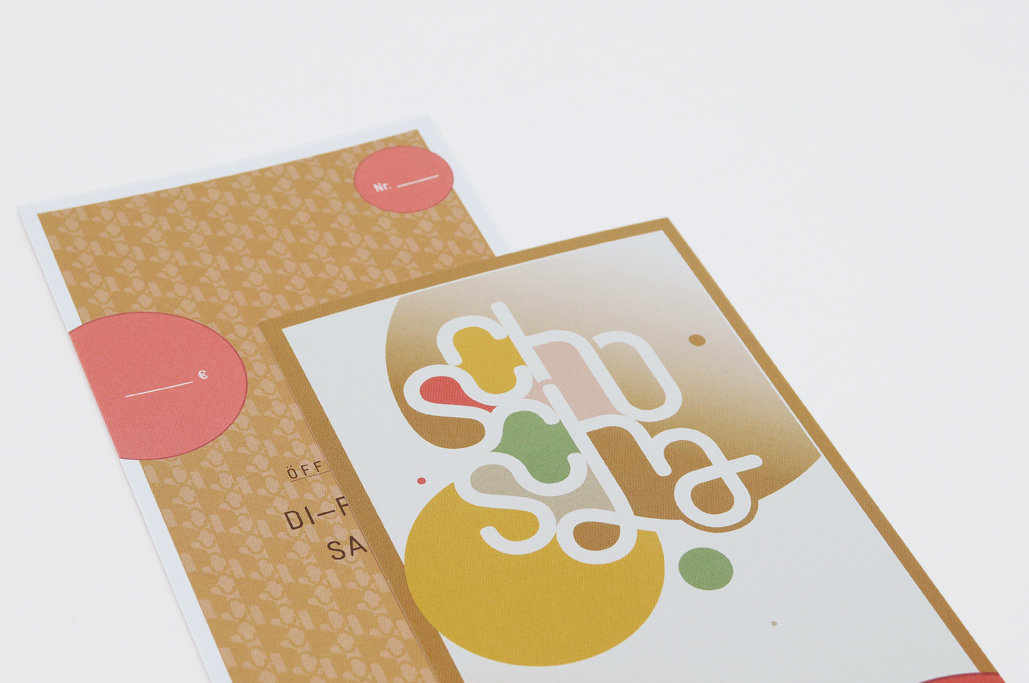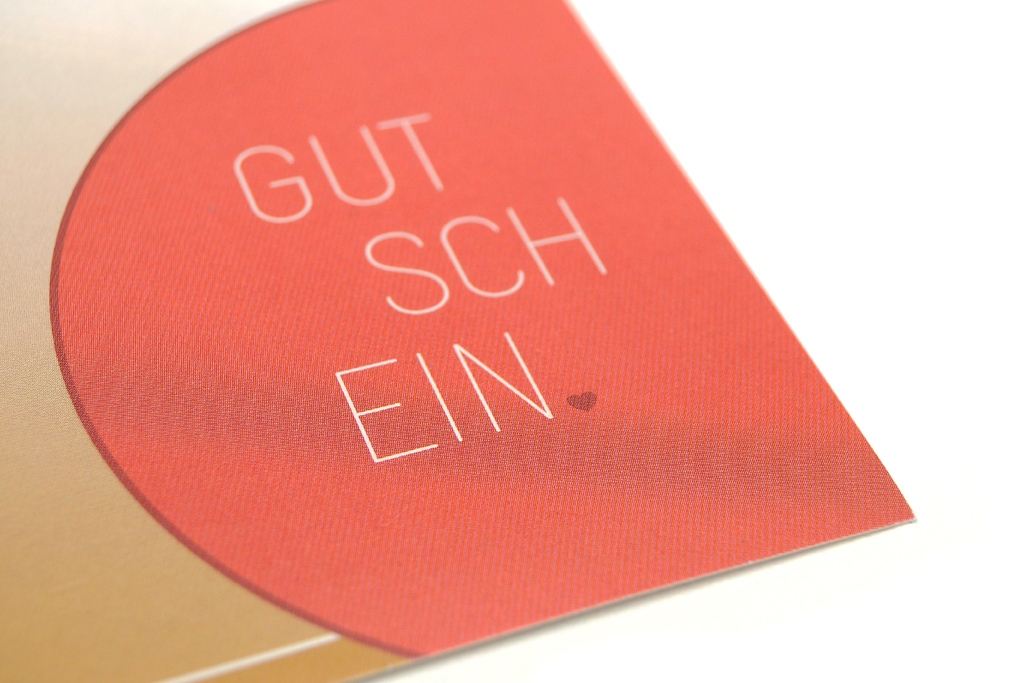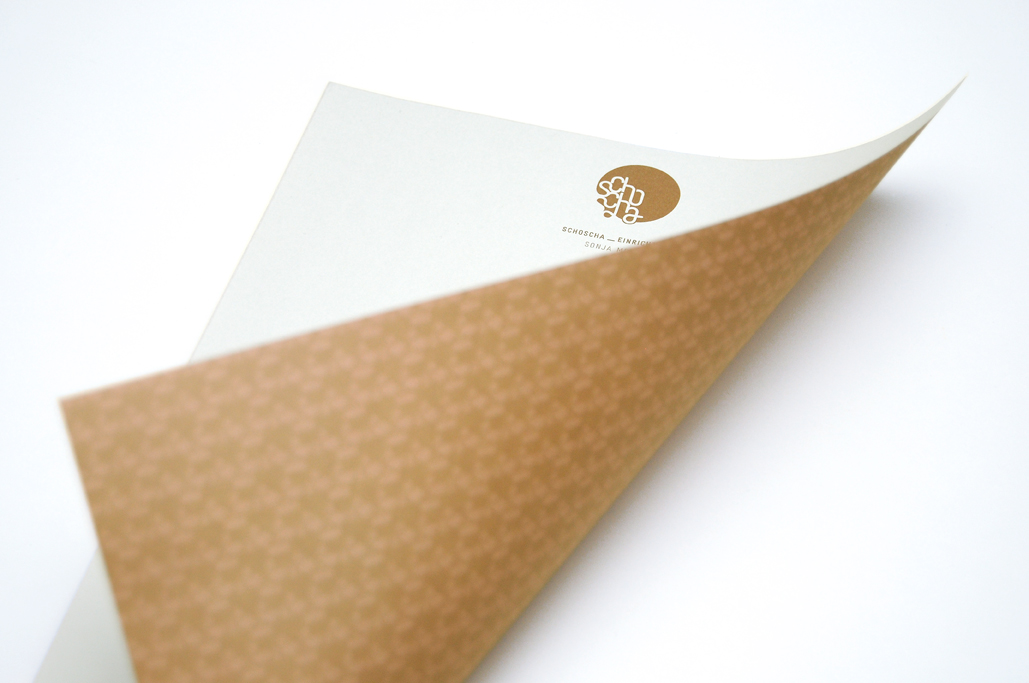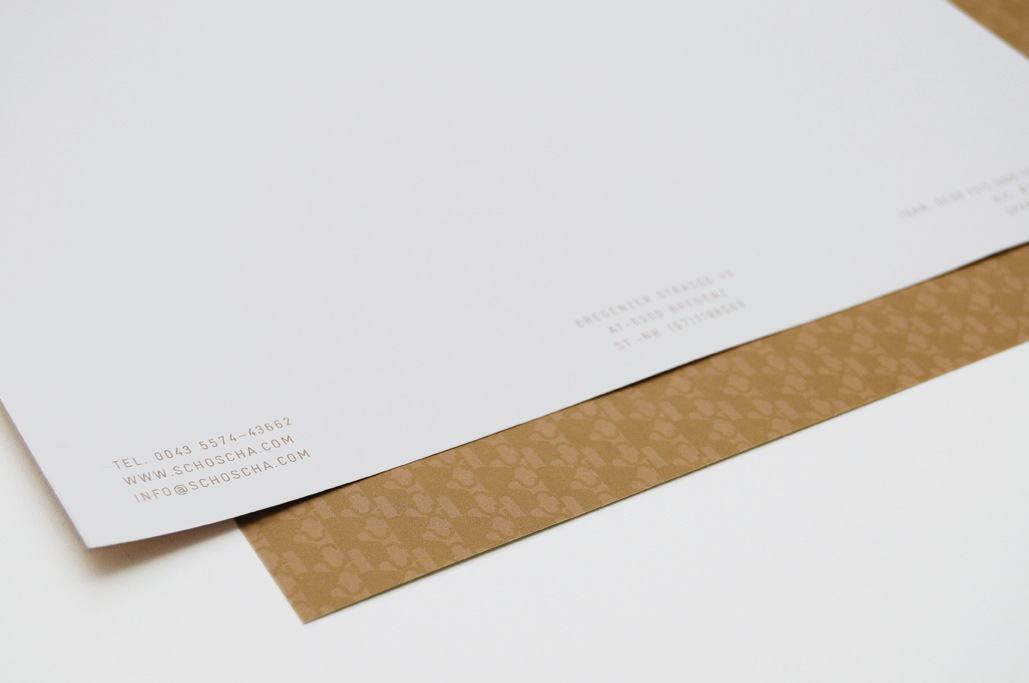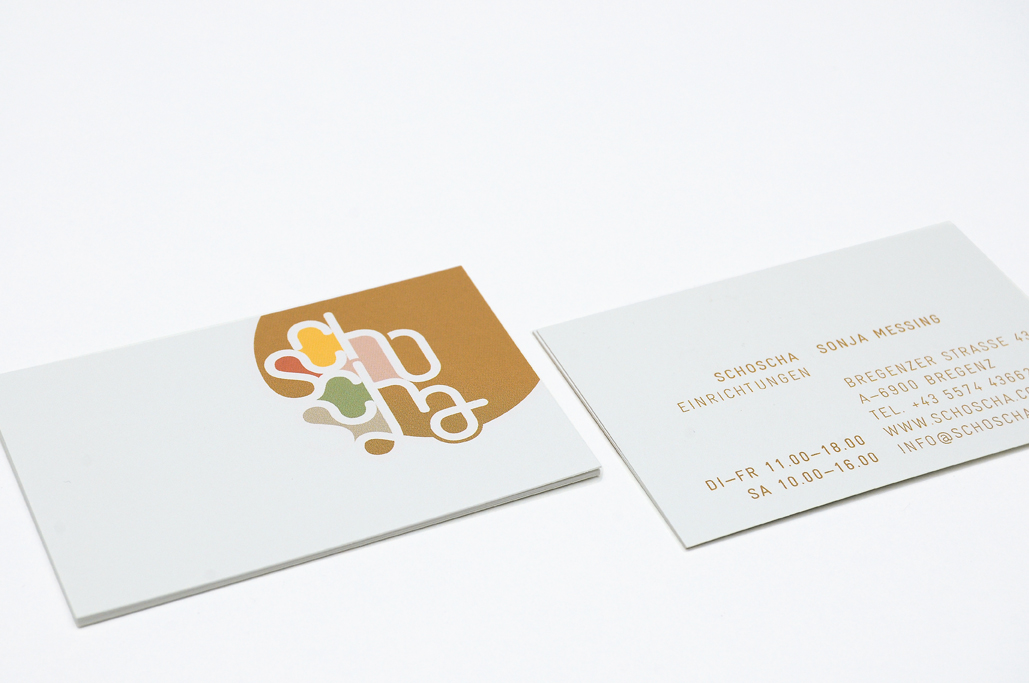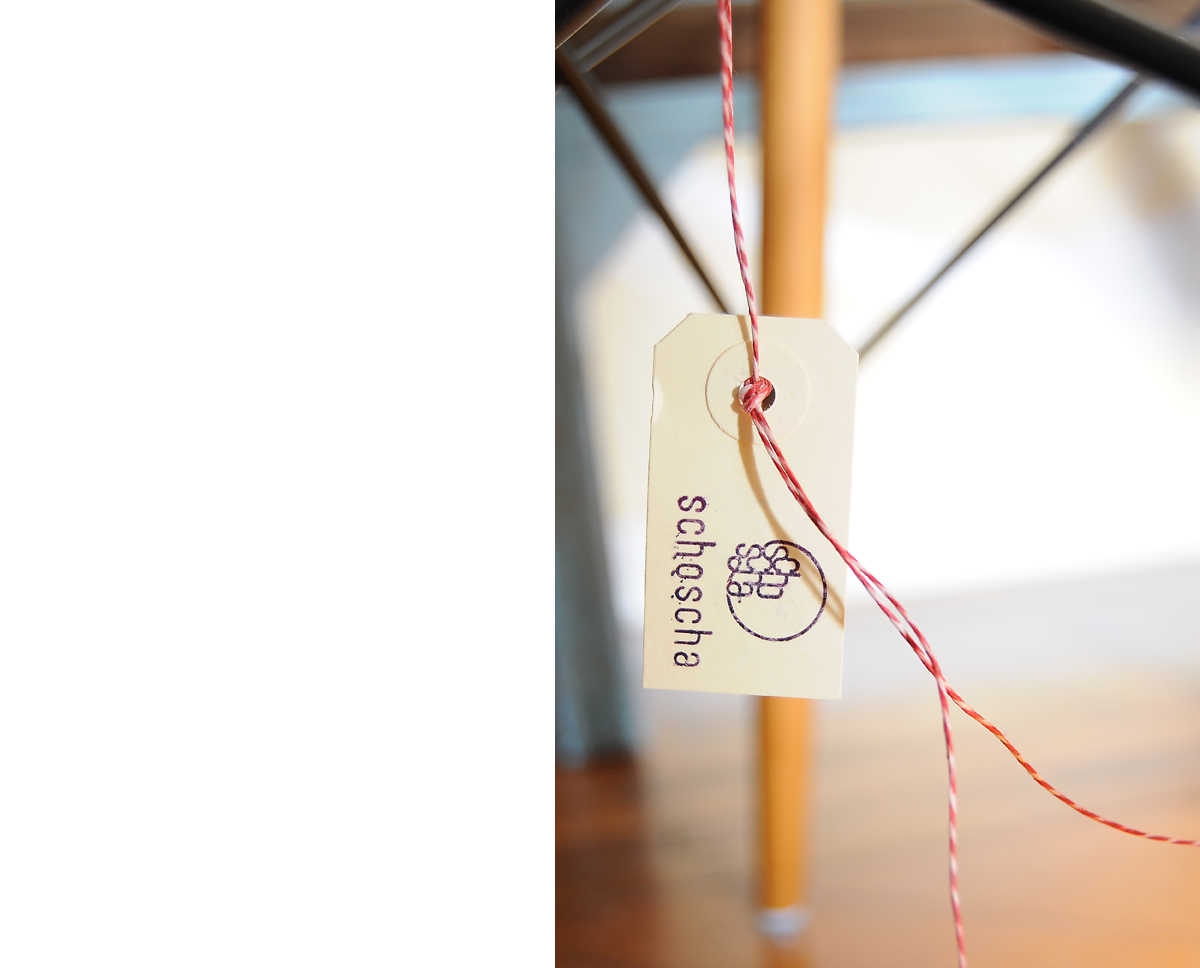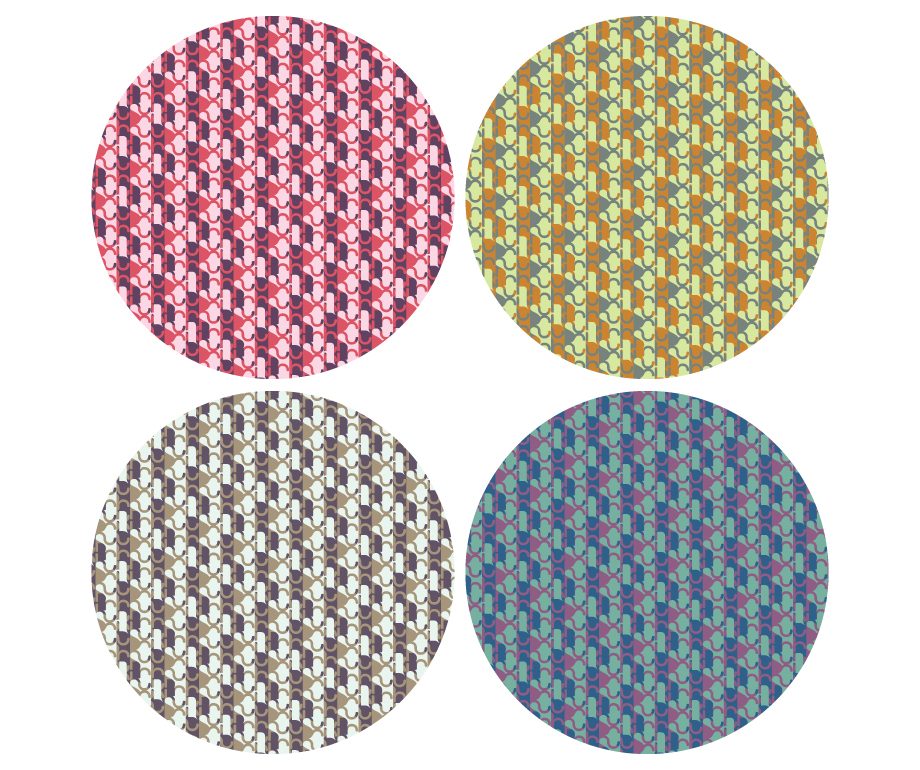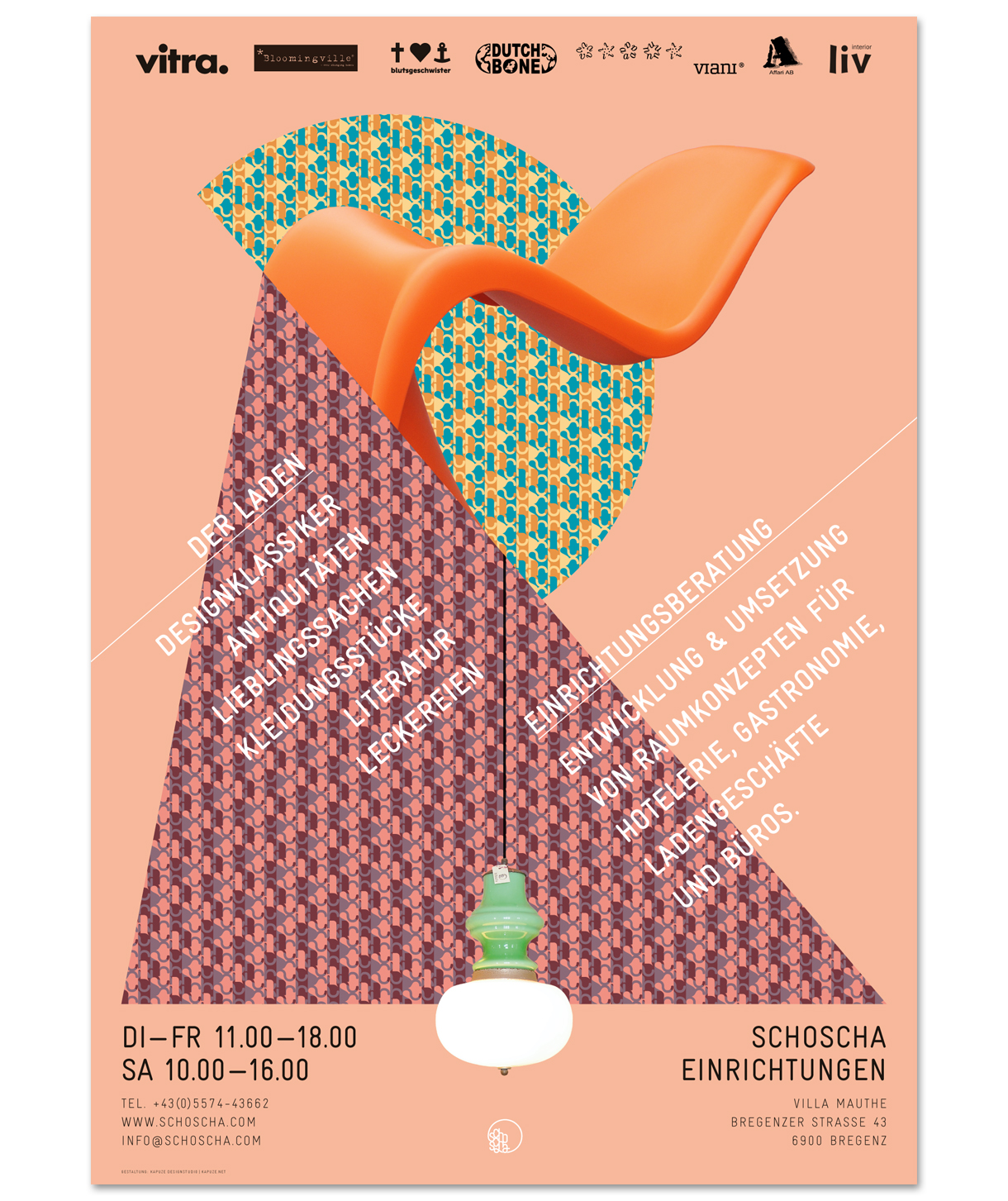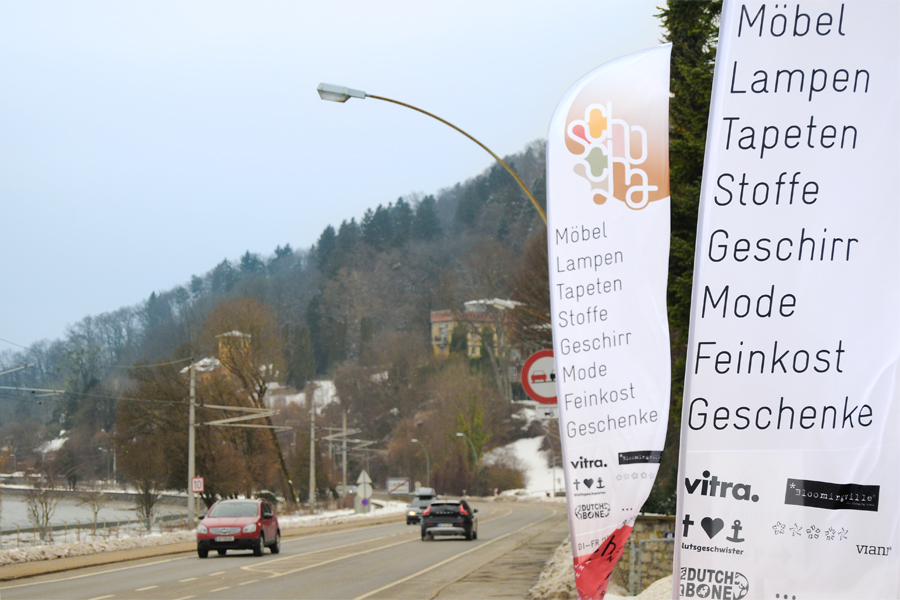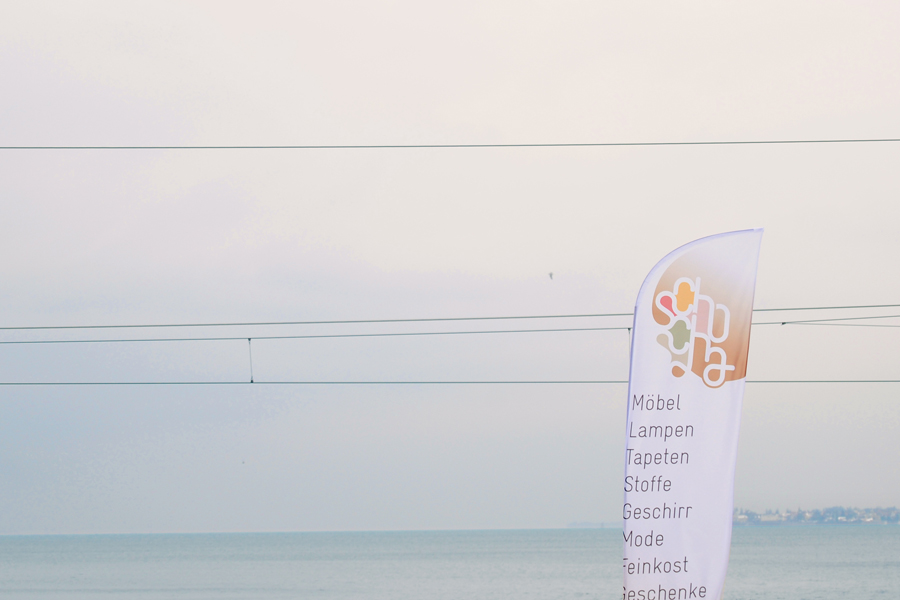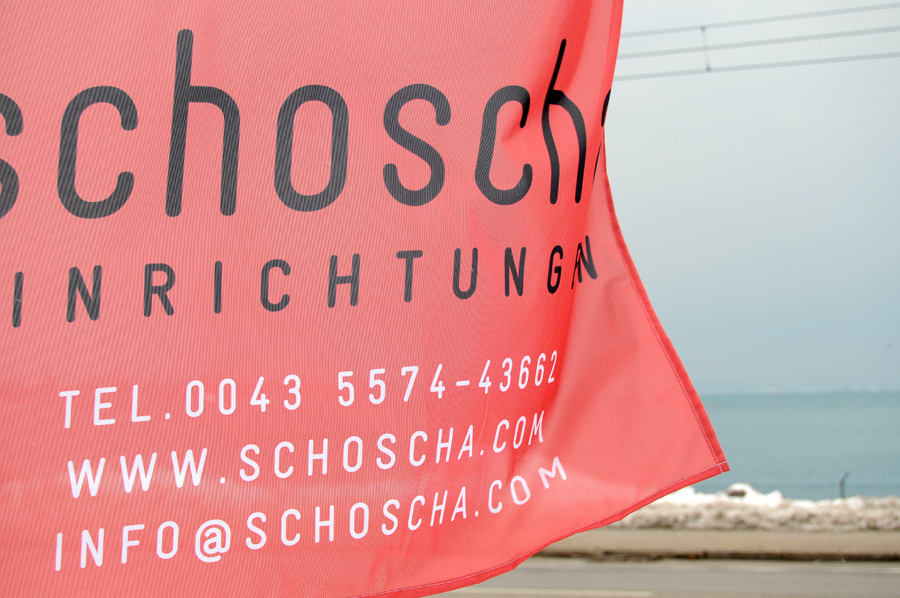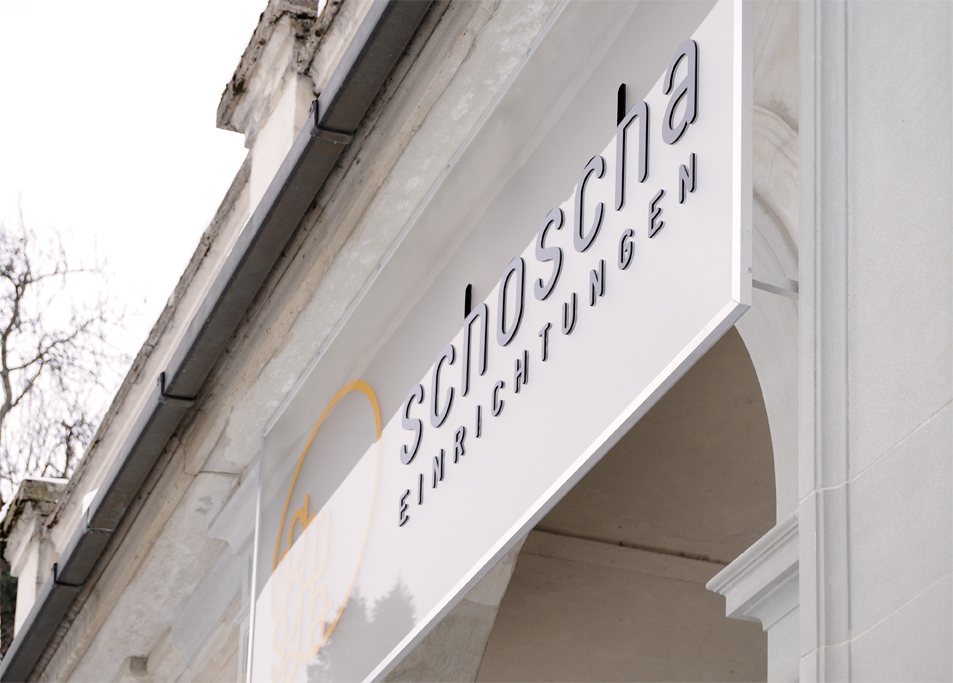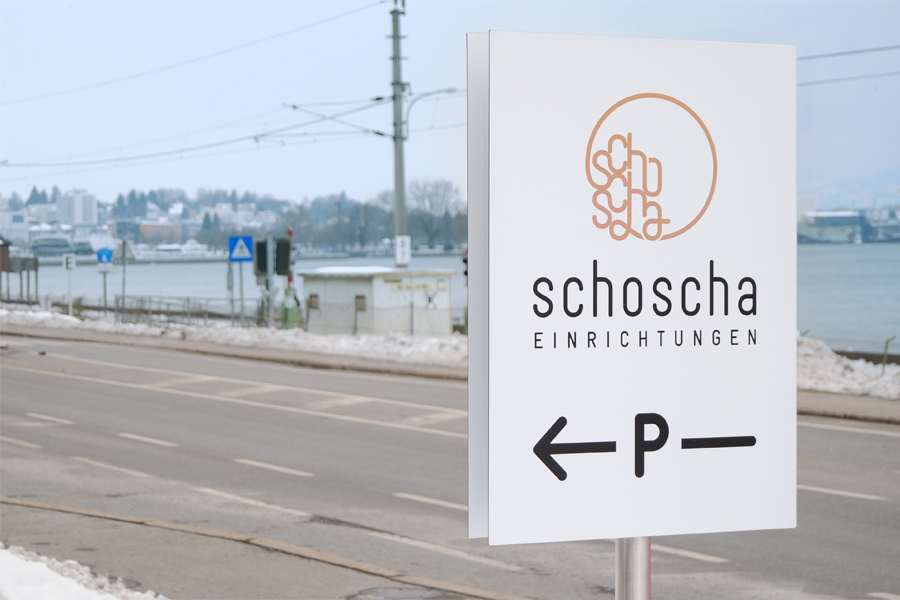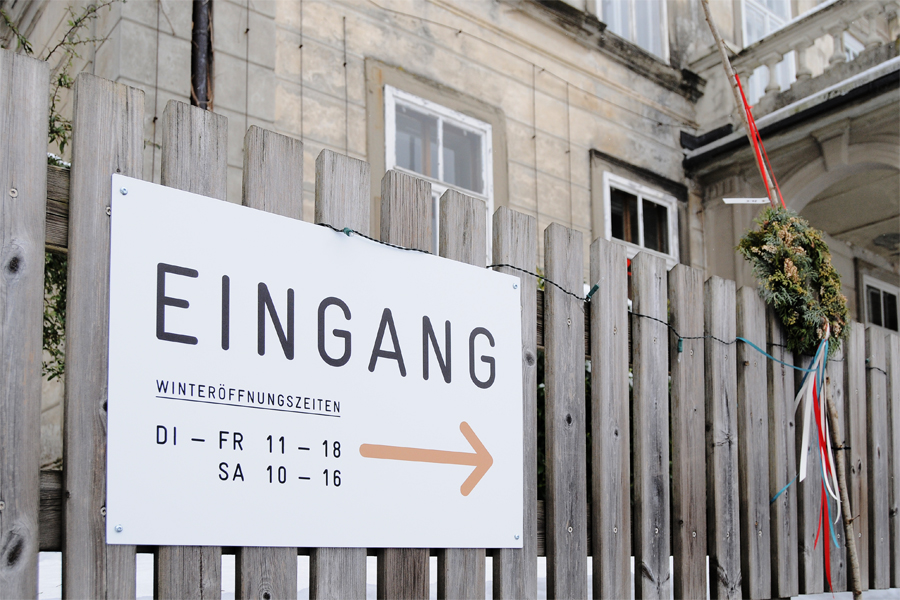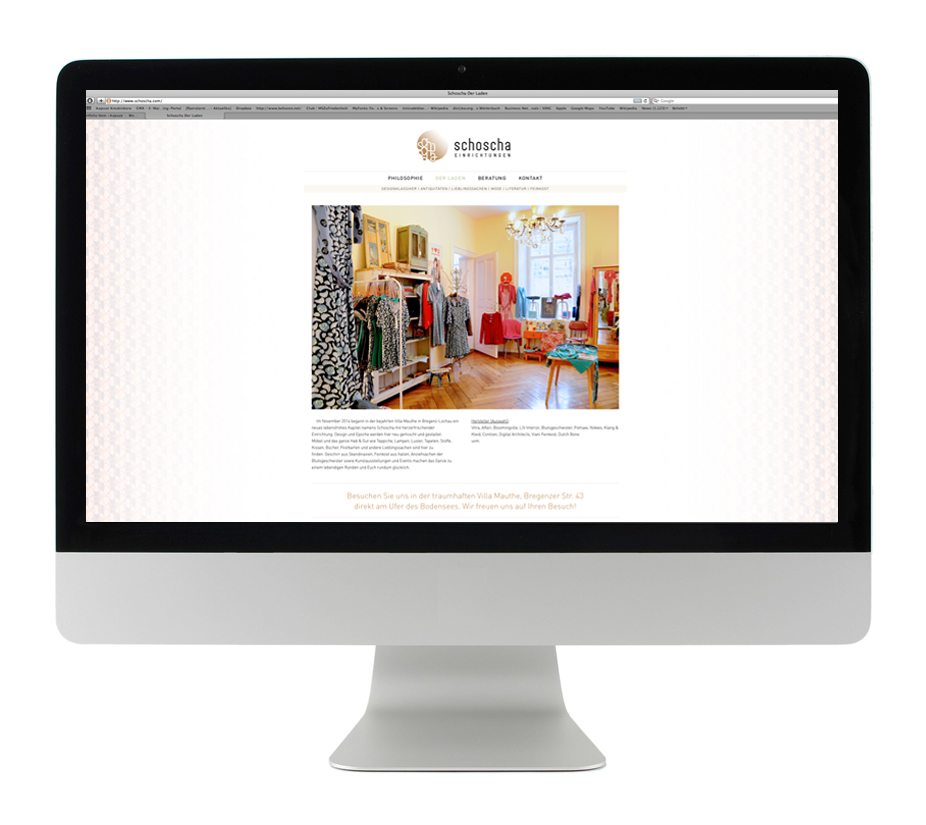 Schoscha Einrichtungen — Branding
Branding for the concept store in Bregenz/Austria.
      The owner Sonja Messing – interior consultant at once – combines miscellaneous in two ways: Preferentially specialized in furniture and living space accessory, you can find fashion, literature or gourmet food as well. At the same time stilistic borders become ignored intentionally and so Verner Pantons Panton Chair stands next to an old italian commode, that was beautifully restored.
      The fact of being placed inside some magnificent rooms of an old villa next to Bodensee's bank let you falling in love straight ahead, so you better take an espresso first to calm down a bit, before you start shopping.
      As playful as the concept the graphic visual appearance is as well: For the logo letters were rearranged like furniture in space resulting in something balanced and harmonious. The logo comes around in several variants and letters' internal spaces are color-filled like used for some print stuff. Out of the icon, colored patterns were developed for various tasks.