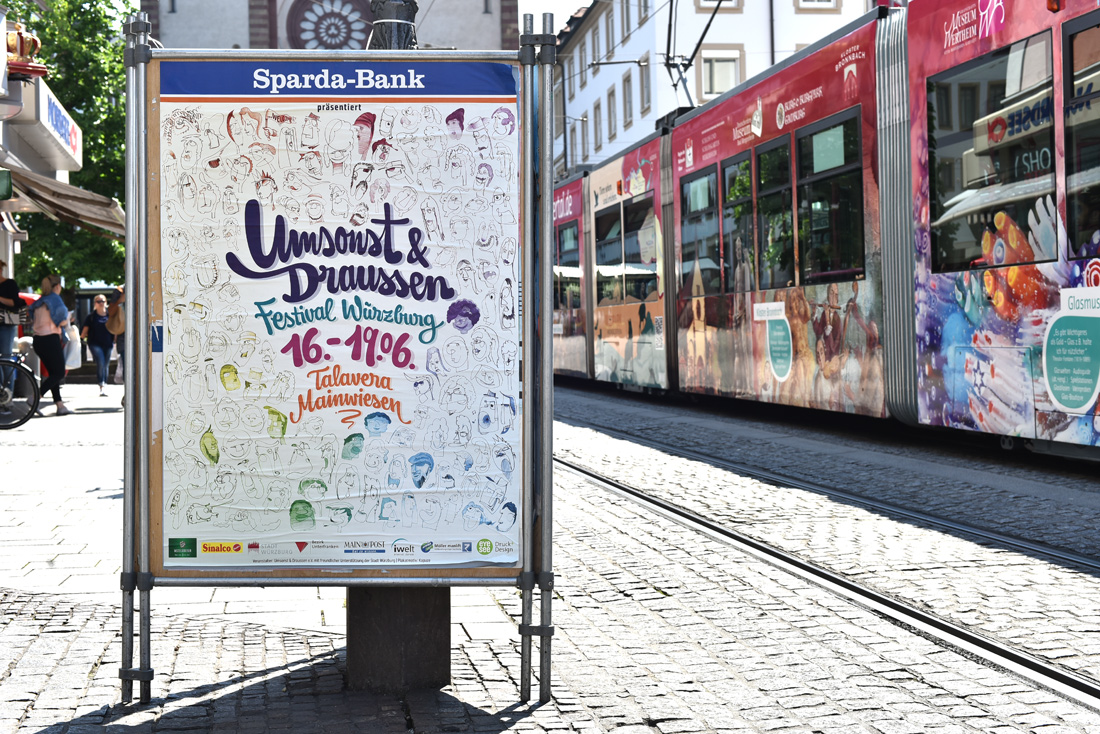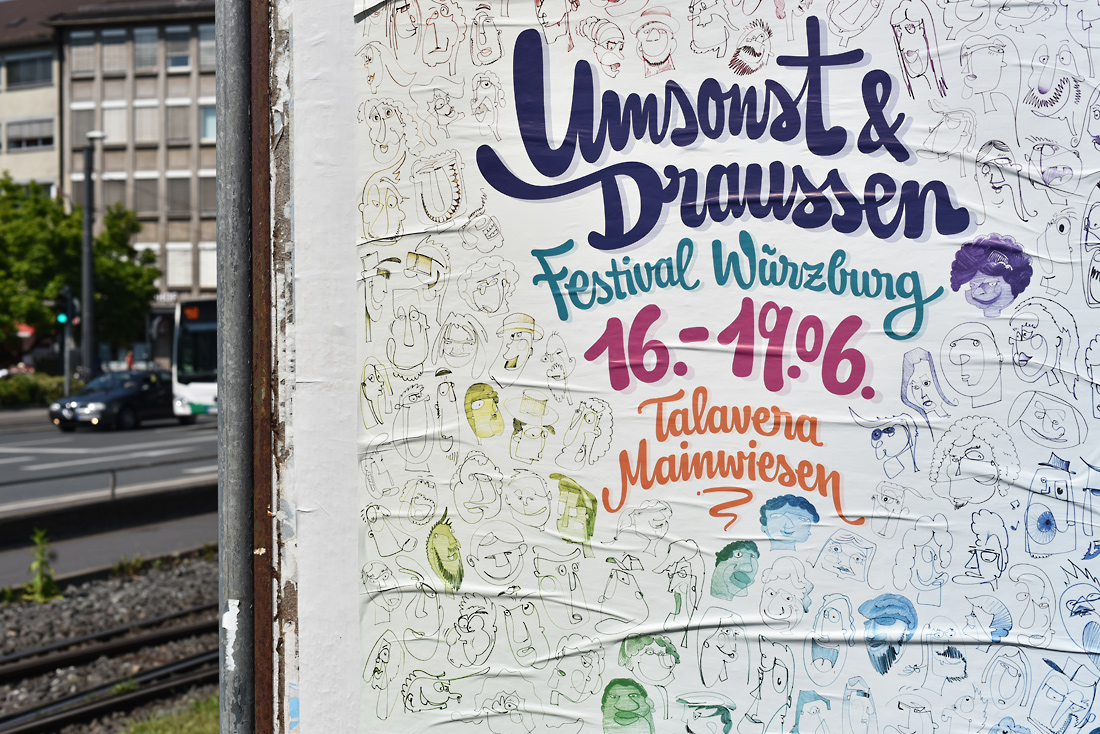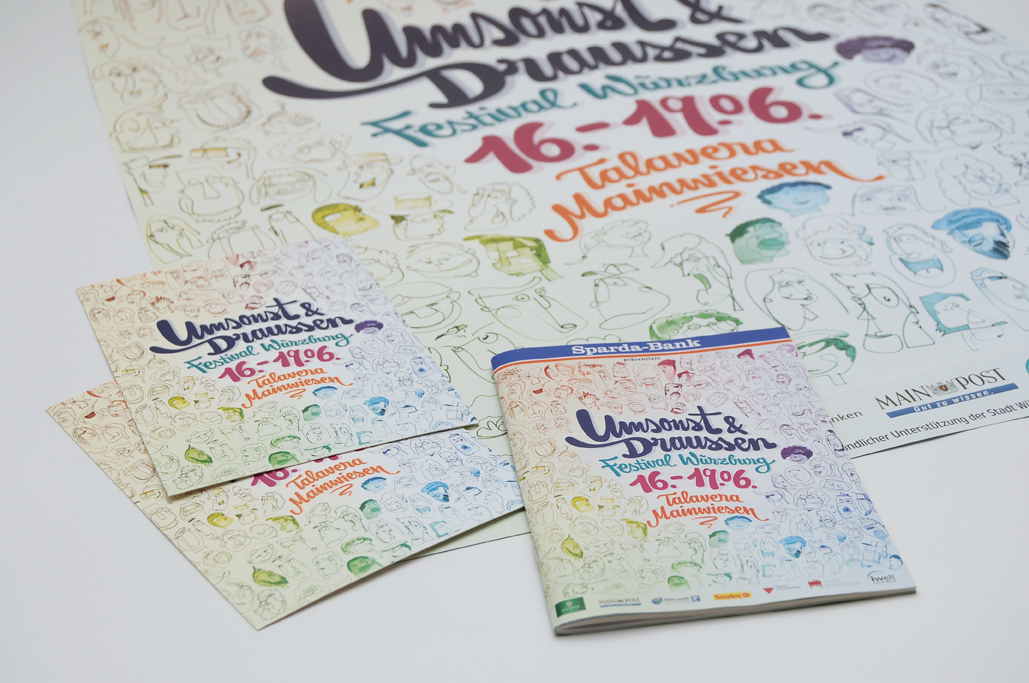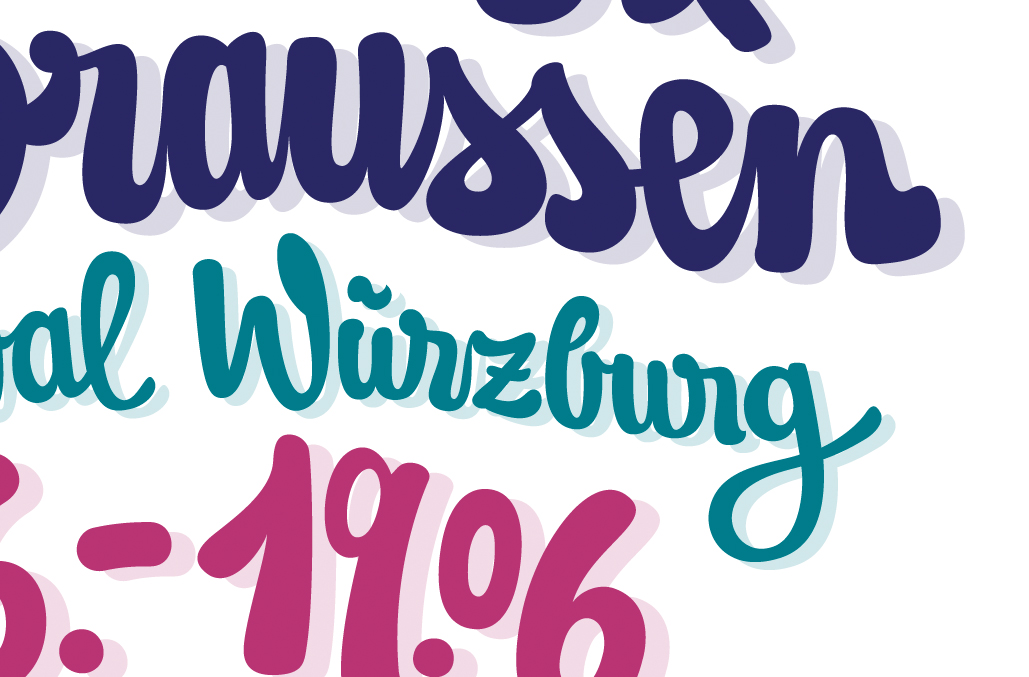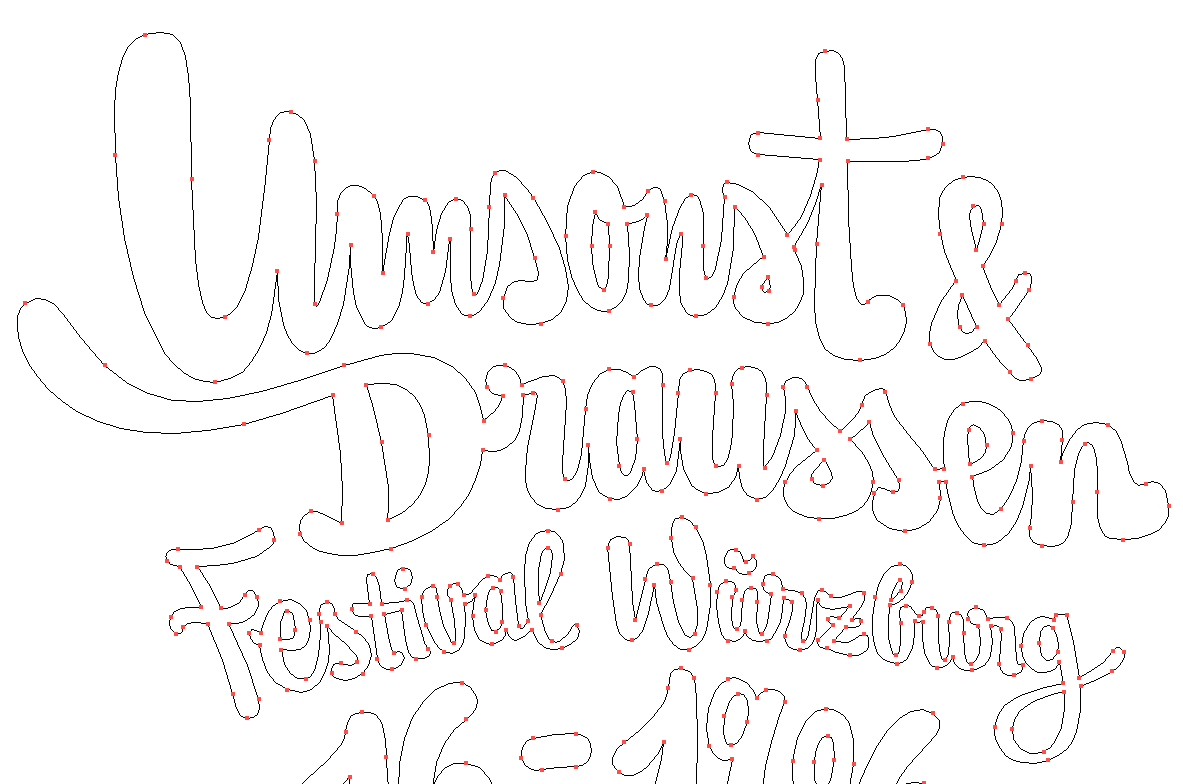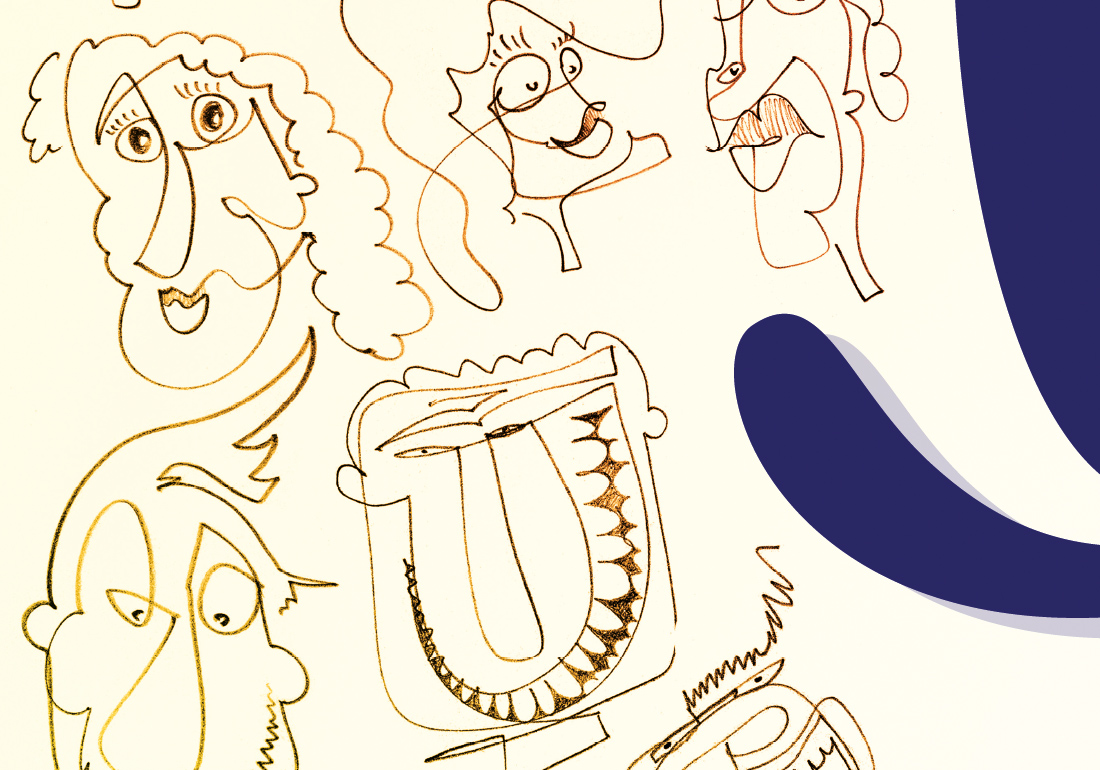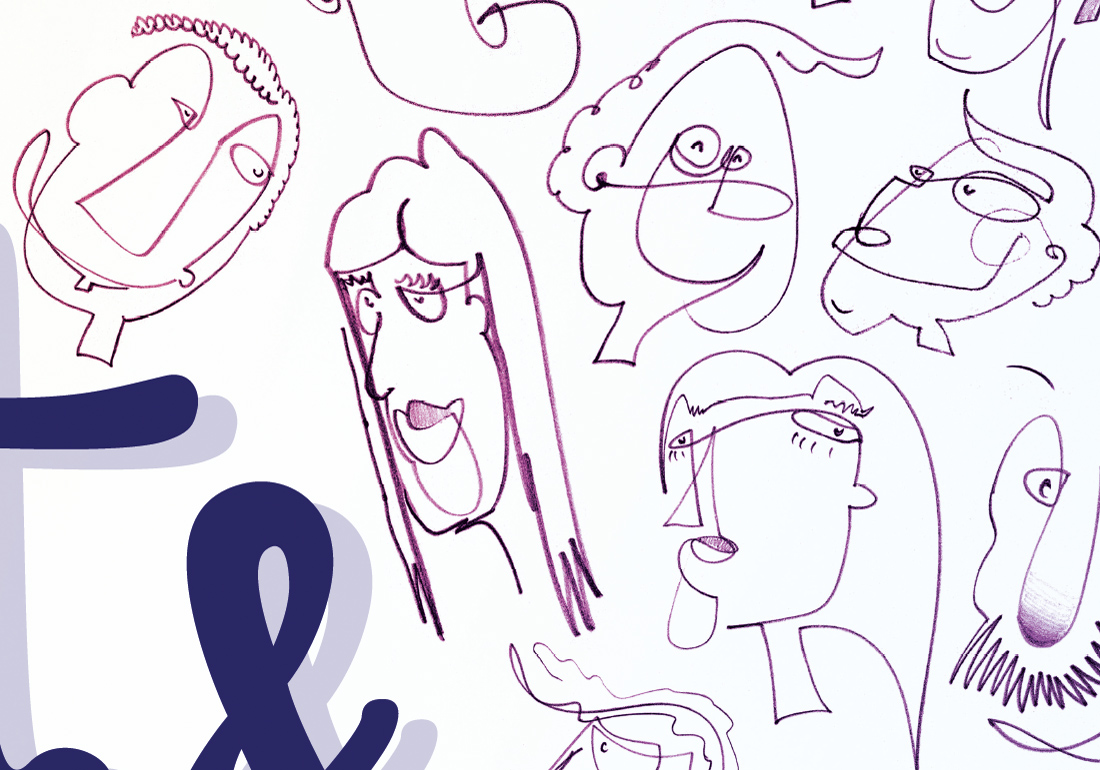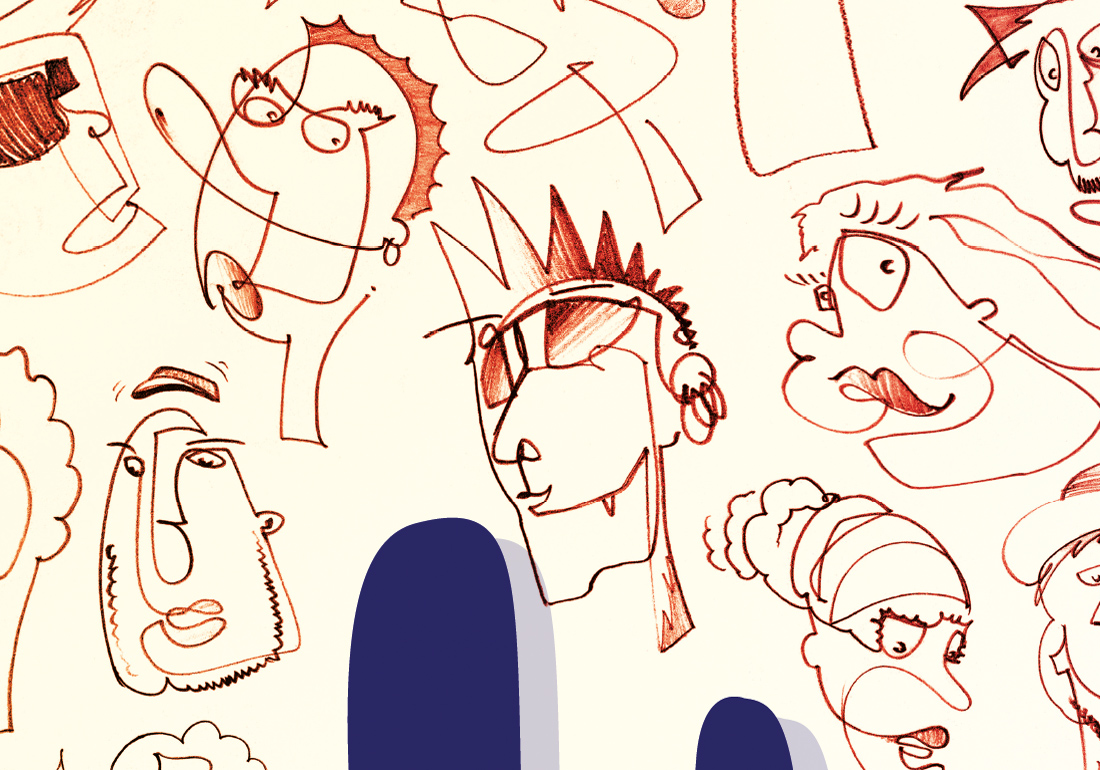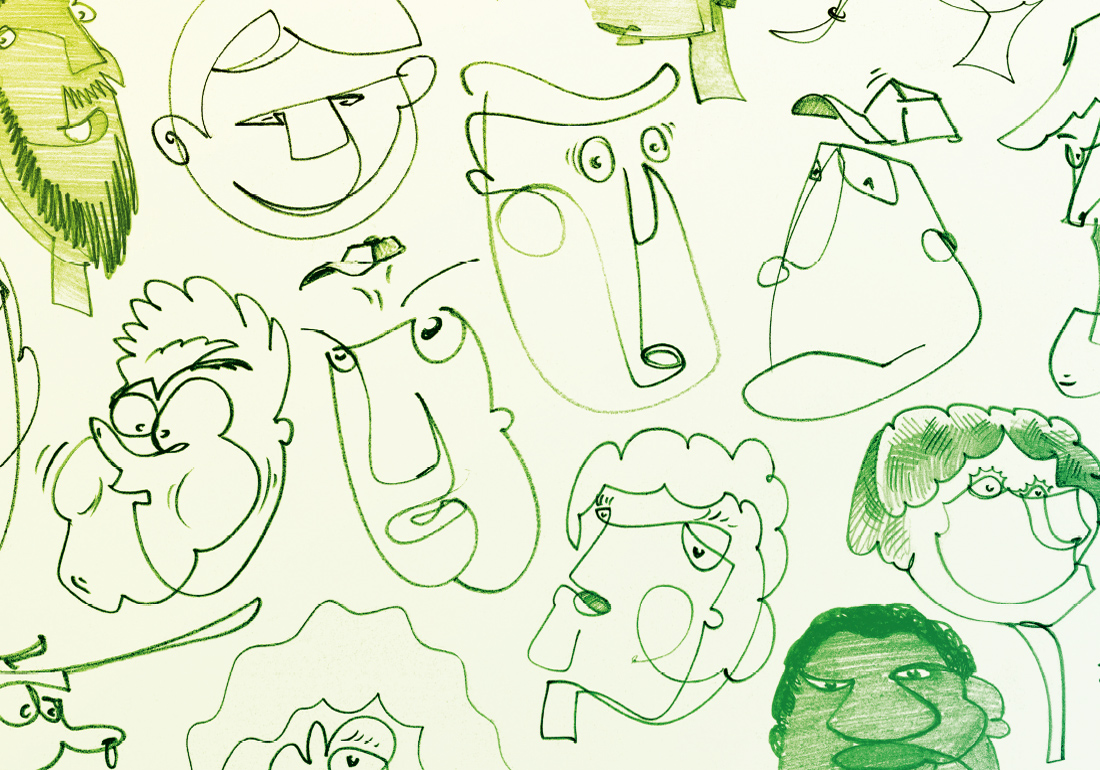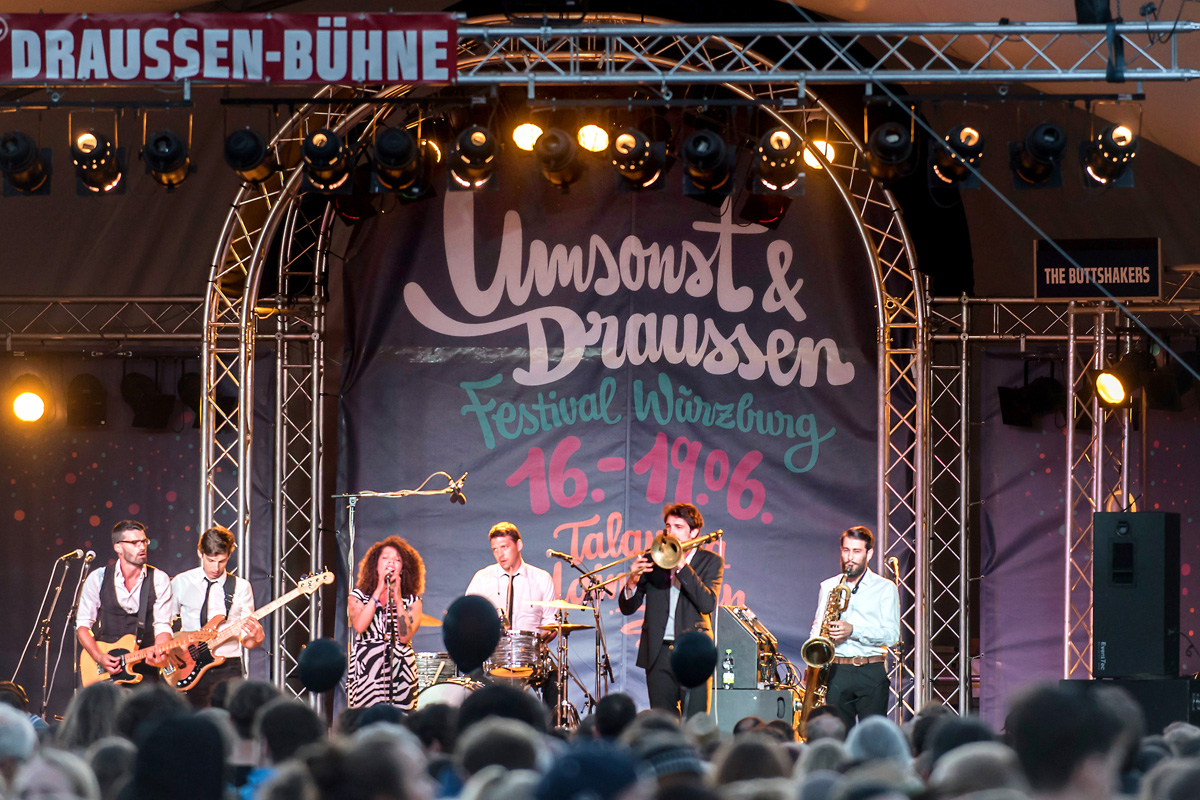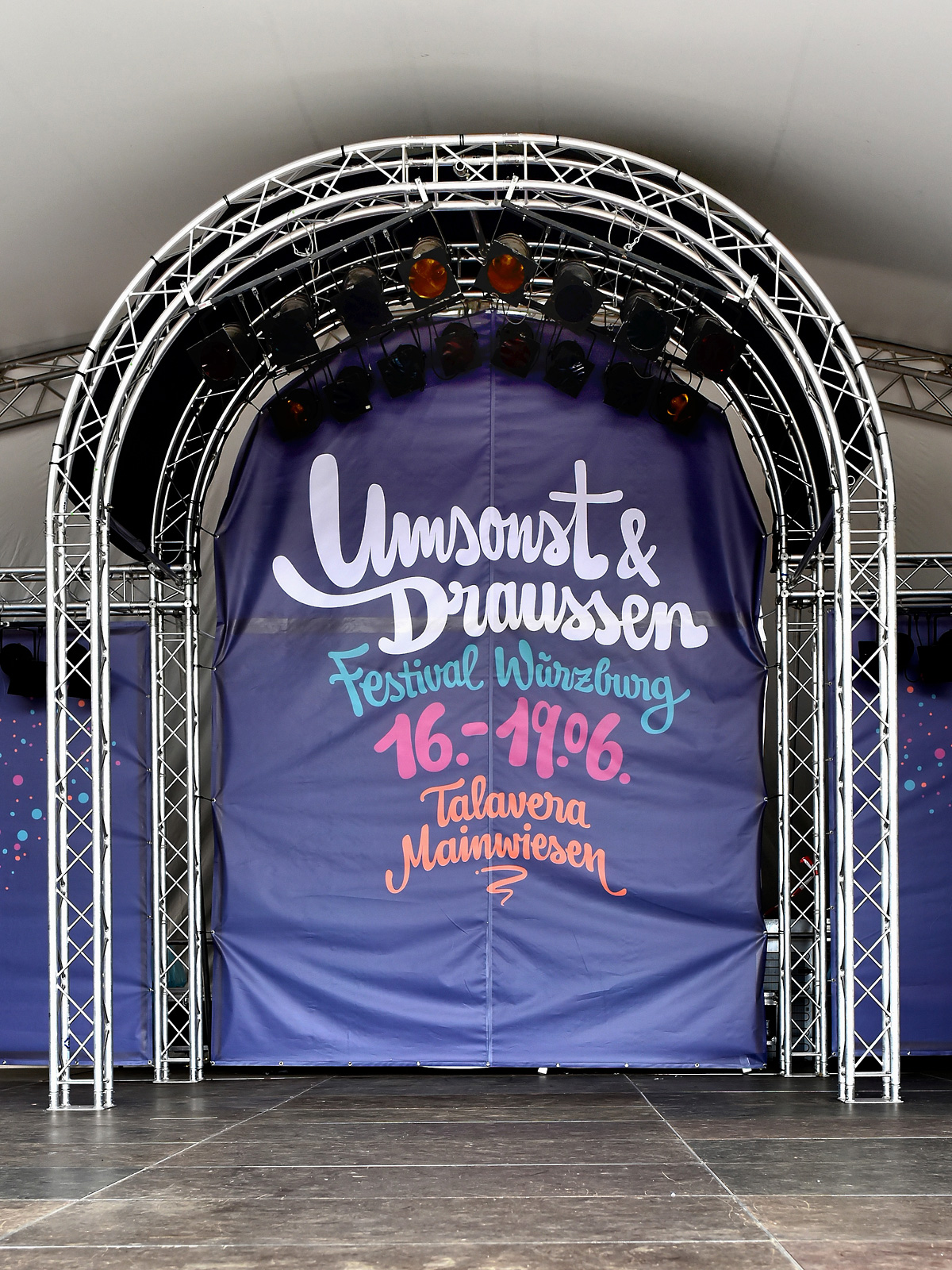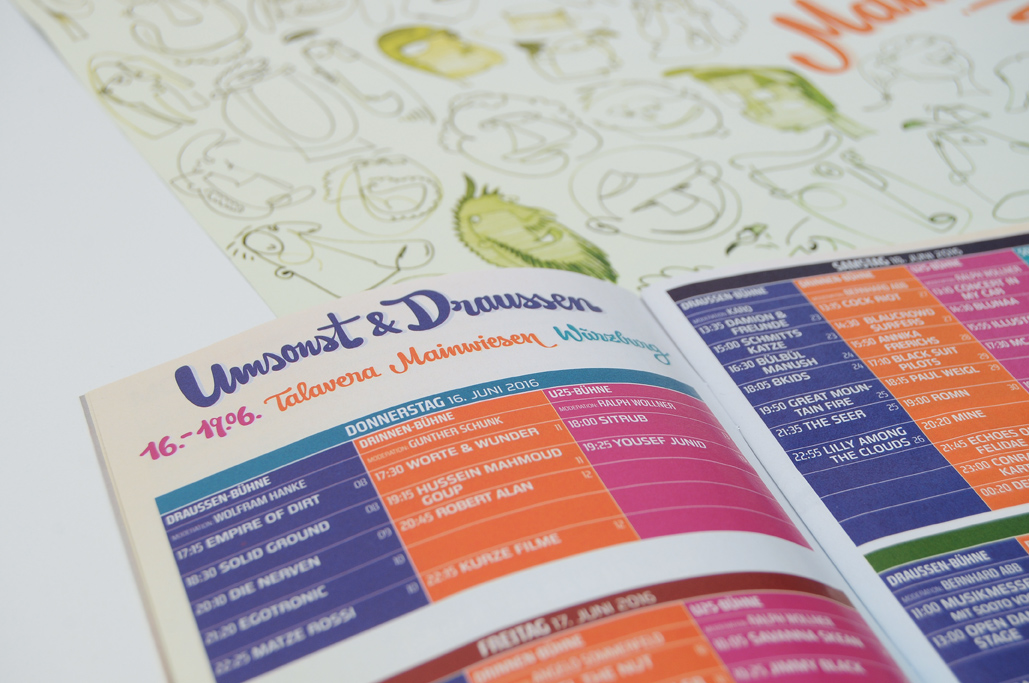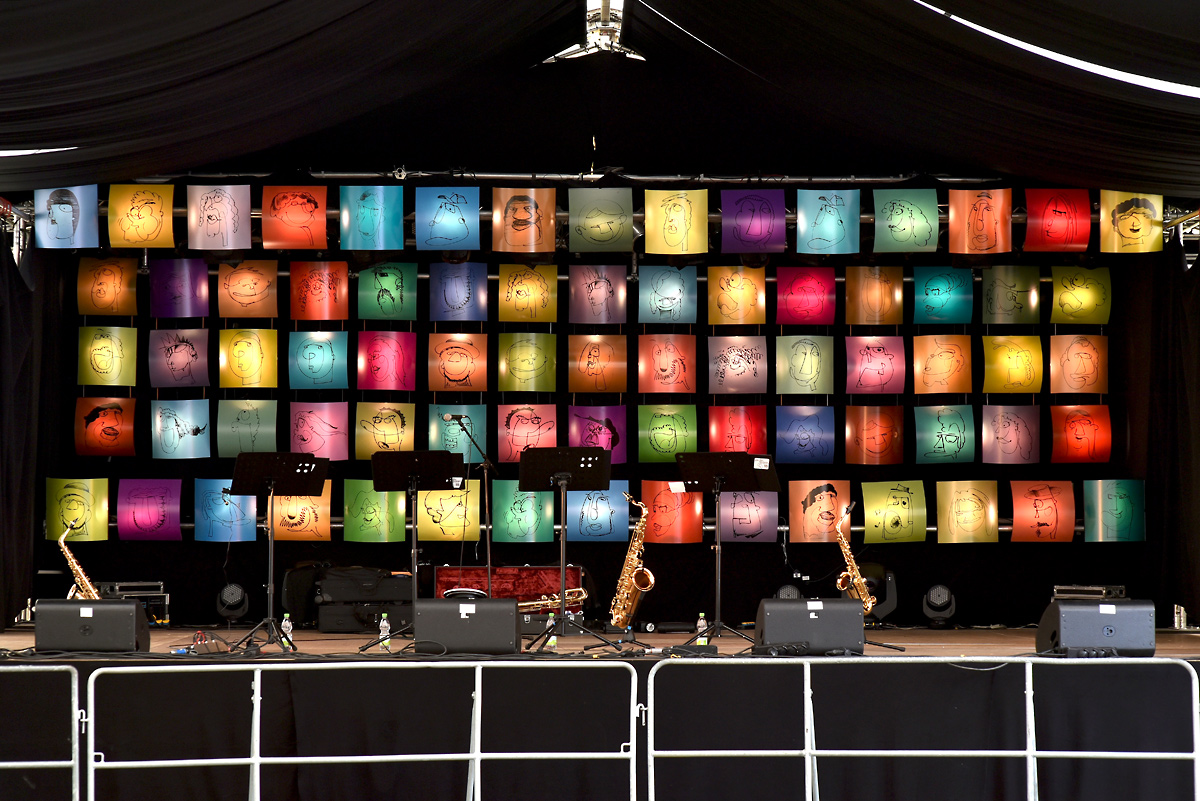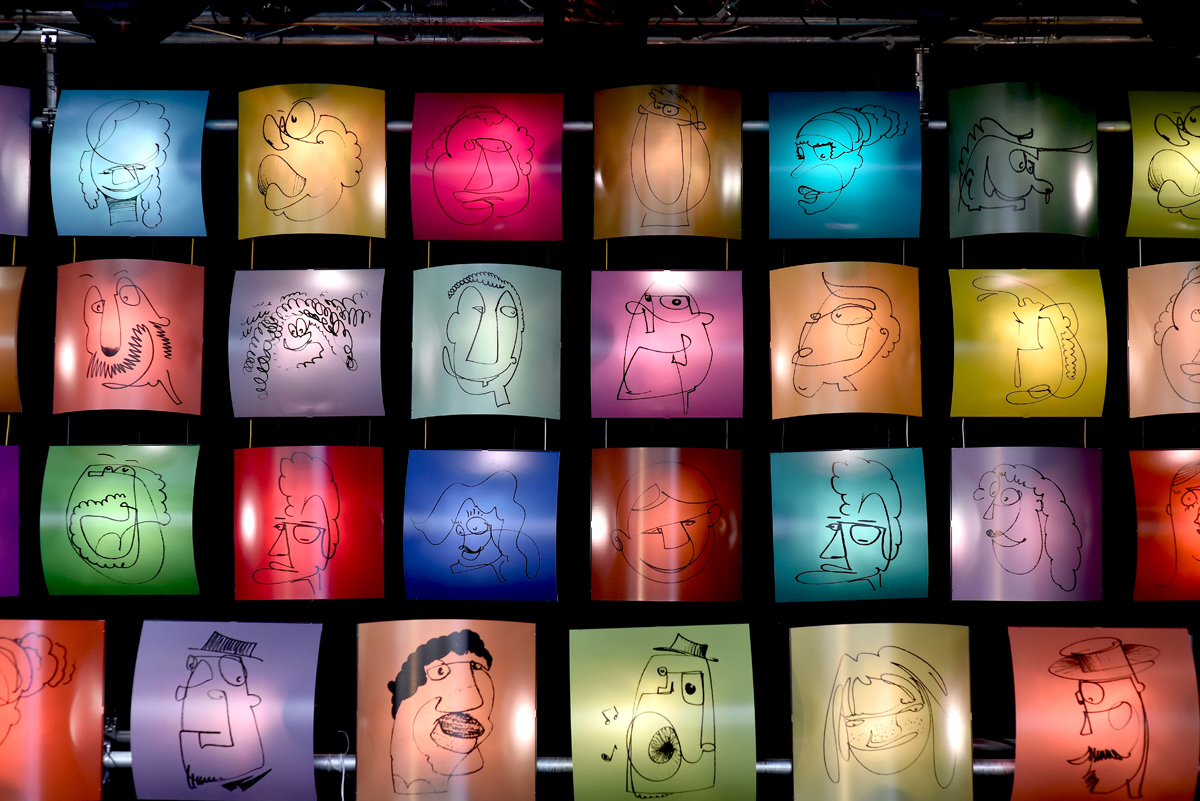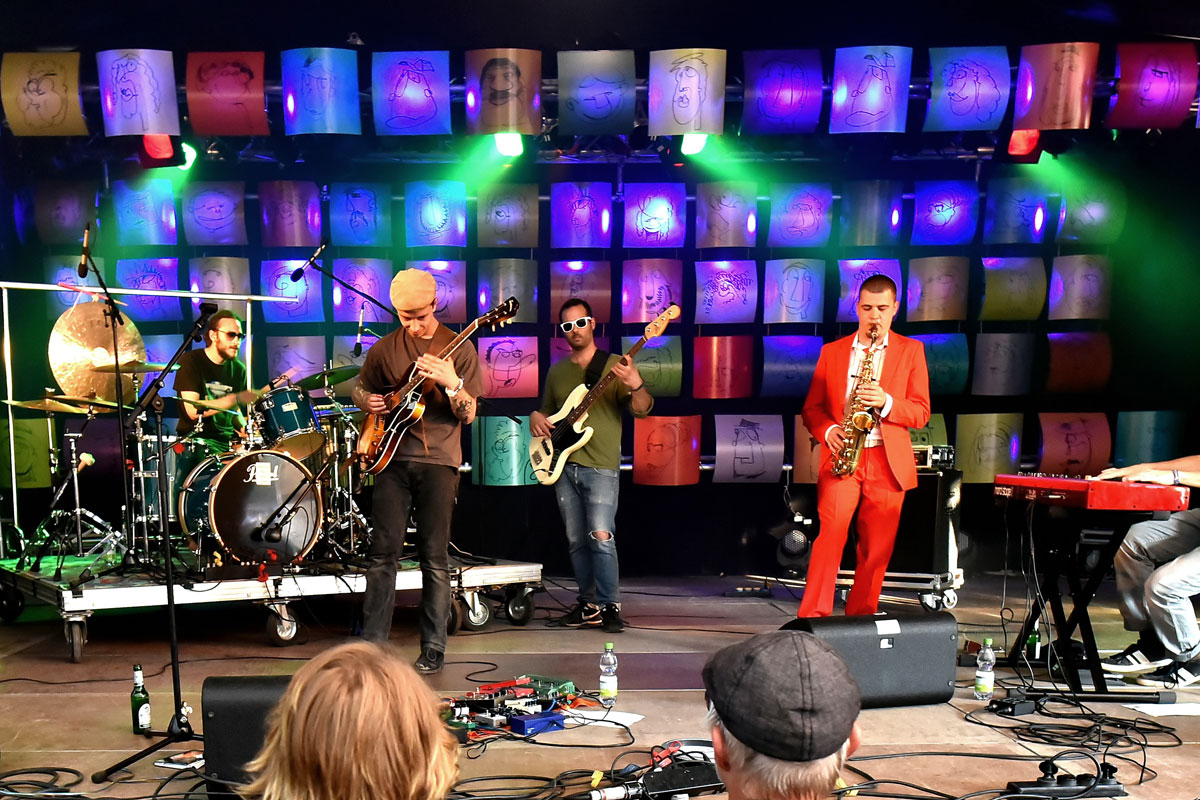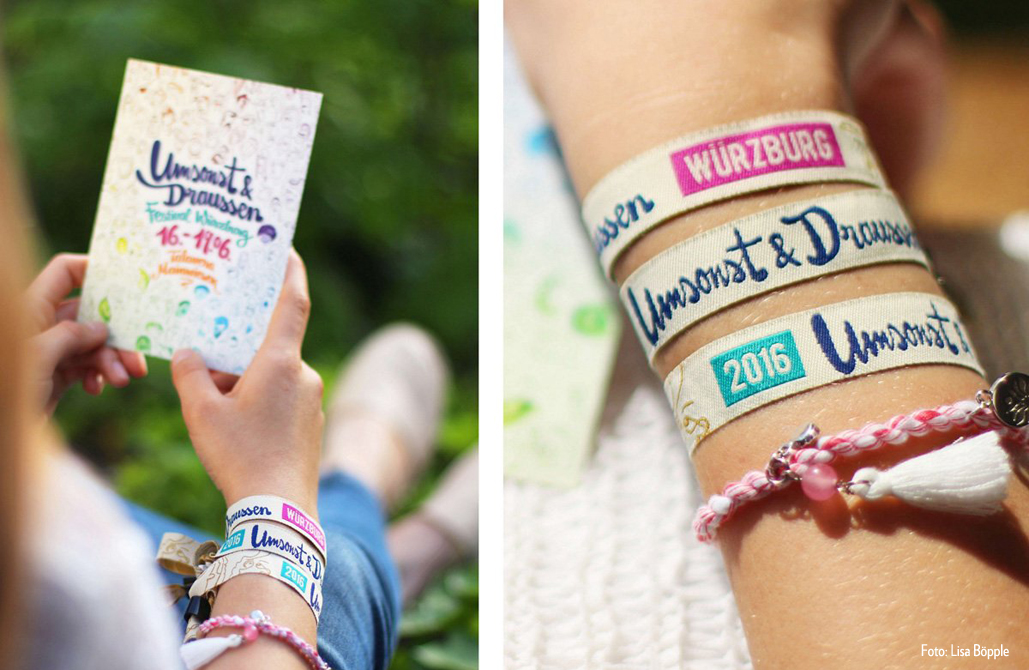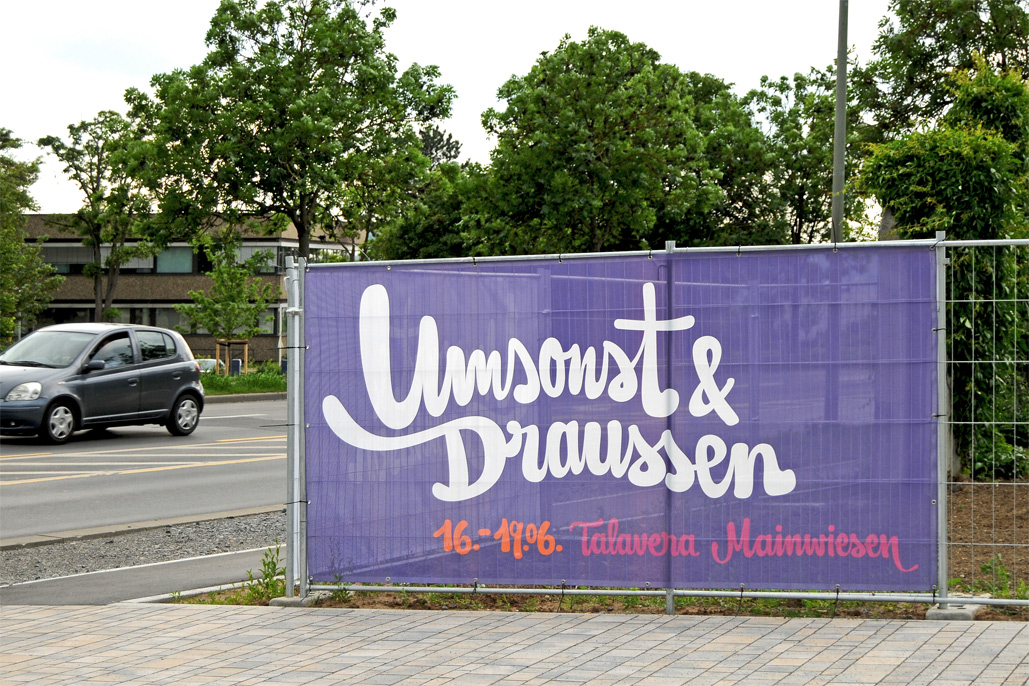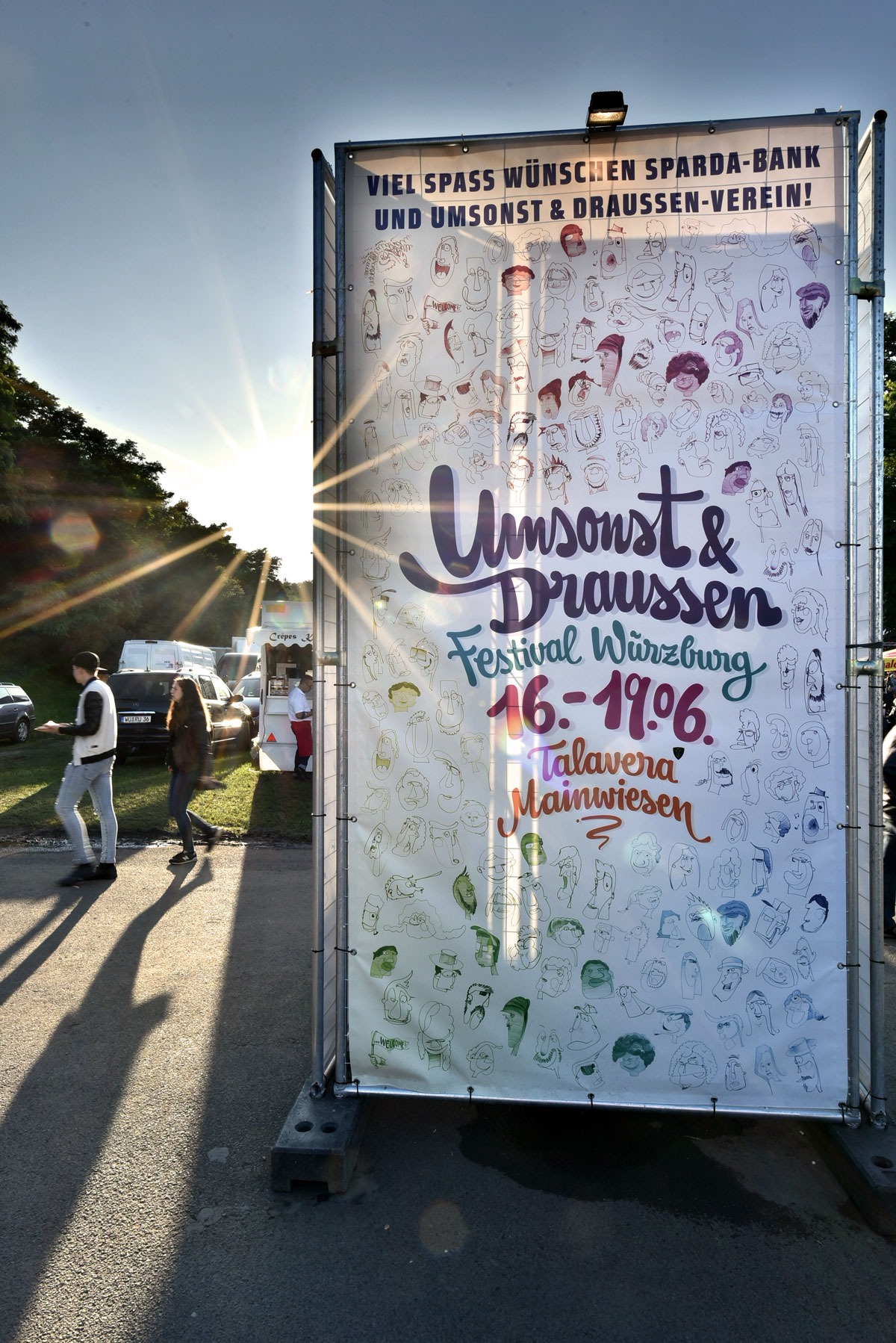 Umsonst & Draussen Festival — Branding
      The Wuerzburg-based and 4-day-taking-festival is hold for the 29th time now in 2016 and entry is completely free. Visited by nearly 100.000 visitors it's quite a bigger festival with two stages. Beside of a plenty of stylistically various shows, visitors have many possibilities of amusement inside the area. There are exihibitions, interactive proposals, shops and many more to discover.
The visual concept made one's point in a private pitch, so Kapuze took over to implement the 2016-branding of the festival. The final design is based on the idea, that a festival always brings together many, quite different people to have fun. This diversity is visualized by a plenty of quickly drawn faces. Formally especial, all of them are made lineal – excepting pupils or some accessoire e.g. This means a quite good portion of humor to the design. Also difference isn't made by attribution in form of concrete looks (music, fashion e.g.) but more by pure and minimal form through outline. Additional Kapuze developed a custom lettering to communicate the name and the hard facts concerning the festival.